Singapore Home and Office Renovation Consultancy

Welcome to Anson Construction, as a Singapore Renovation Contractors, we provide efficient and professional services to the house owner.
Currently, We are involved in the building construction of several private residential, commercial project, interior design and consultancy services.
We also offer a wide range of building contractor and renovation services to cater to all residential estates, from HDB to private housing and landed properties.
The renovation process will almost certainly have ups and downs, and the end result can either be your dream or a complete nightmare. It is especially important that you carefully vet potential home renovation contractors to ensure you hire a qualified, experienced professional who will help make your renovation dreams a reality. Henceforth, opt for the best Renovation Company Singapore.
Once you have identified a trusted home renovation company, discuss your exact requirements with them. Always ask for current real-estate trends. Make sure that the design or plan chosen for your job complies with the local building regulations. The overall cost and duration of the work should also be examined. So if you are seriously considering carrying out a home refurbishment or renovation service for your house, then the assistance of a reputed team is considerable.
Our services are designed to be suited specifically to your needs with the inclusion of any other task which require our skills and experience.
Experience the difference that true innovation can make. We have developed a reputation in Singapore for the highly polished finish we achieve on each and every one of our renovation projects. Our renovations are flexible in terms of cost, scale, and time, to ensure quality design is accessible to everyone.
Make the Most of the HDB Flat Interior Design Capabilities

At Anson Construction, we are all about helping our clients to achieve their lifestyle dreams. We strive to create spaces that are designed with the needs and interests of the client foregrounded. We like to push the boundaries with intelligent modern design solutions that will revolutionize the way you live and dramatically increase the value of your Singapore property. We combine cutting edge design and technology with timeless, traditional architectural elements to create a space which strikes the ideal balance between form and function. We have cultivated a reputation as the leading renovation contractor service providers and have honed our services to ideally accommodate the needs of those living in HDB flats. We have mastered the art of implementing simple, cost effective design solutions in HDB flats which dramatically transform the appearance of the space.
Services
We take charge of a renovation project from the start till its completion. We take delight in managing the process of construction, and any challenges which comes in our way. As a renovation contractor we are proud of executing our works in a timely, consistent, and responsible manner.
Here is an overview of the specific renovation trades we provide:
Plumbers, carpenters, electricians, tilers, plasterers and decorators all working under one roof
Strong working relationships with all specialist trades
A seamless project management service
Consistent communication and great customer service
Experienced team of craftsmen
HDB ,BTO & Landed
HDB remodeling projects – be it a complete overhaul of a resale HDB unit, the final finishes of a new BTO unit or a major renovation for a landed house.:
Hacking of walls to enlarge or connecting existing spaces
Replacement of existing windows and installation of grilles
Hacking and re-installing new flooring (parquet, tiles)
Carpentry installation of typical everyday use.

Our specialty for landed property is New Erection, Reconstruction, Addition & Alteration and minor or major renovation.
Cost control is always an issue in all Project : We assure you that we have no hidden cost. We offer a fixed sum contract and if there is an overrun of costs, it will be on us.
Process
Typically, we provide a non-obligatory site survey to assess and understand our clients' requirements. During the survey, we will assess the existing condition of the unit and offer our clients practical advice on planning the renovation.
Following which, we will be able to provide a cost quotation encompassing the range of works required, while taking into account the specific budget and time constraints of each project.
As a Singapore Renovation Contractor, we are familiar with HDB and BCA regulations and ensure that all our works are up to the relevant requirements.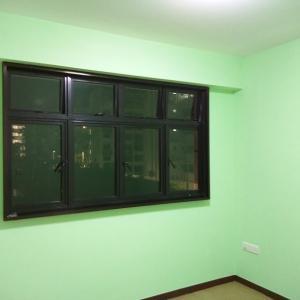 Find the Right Renovation Company Singapore for your Needs When it comes to choosing a Renovation...

Anson Construction is a Singapore building contractor and renovation contractor that provides comprehensive project management...

As a Renovation Contractor in Singapore, Anson Construction offers professional in construction and home building,...